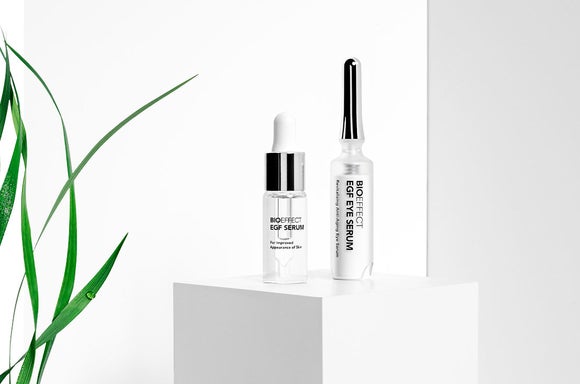 About The Brand
BIOEFFECT is a pioneering biotech skincare brand from Iceland. Founded in 2009 by three scientists when they discovered, after ten years of research, a way to produce a replica of EGF (Epidermal Growth Factor) in barley.
Our plant-based EGF is an extraordinary ingredient, the first of its kind in the world. Itsparks the skins natural renewal process, helping to boost the production of collagen and elastin to maintain healthy, dense and youthful skin.
We want to see results; in our labs and in the mirror of every person using our products. We have done more than 50 scientific in-house studies and they have also been backed up by independent clinical studies. In an independent split-face study, BIOEFFECT EGF SERUM demonstrated: 30% increase in skin density and 60% increase in skin thickness.
BIOEFFECT – The skincare of tomorrow.
SHOP NOW