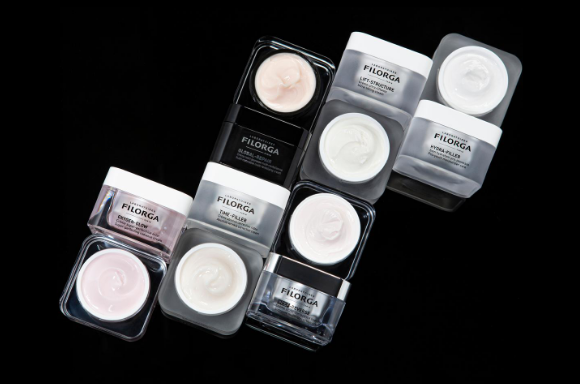 About the Brand
MEDI-COSMETIQUE
A range of anti-aging skincare formulated with NCEF (New Cellular Encapsulated Factors), a unique polyrevitalizing complex encapsulating active ingredients used in injectables as well as hyaluronic acid to penetrate multiple layers of the skin and hydrate deeply.
VISIBLE RESULTS AFTER 7 DAYS.*
Real anti-aging performance targeting wrinkles, firmness, hydration, pores, evenness of the skin, and radiance.
THE 1ST FRENCH AESTHETIC MEDICINE LABORATORY
Since 1978, Laboratoires FILORGA has designed, developed, and produced injectables used by the greatestaesthetic medicine specialists across the world. Under the direction of our founder, French aesthetic doctor Dr. Michel Tordjman, FILORGAinvented a unique polyrevitalizing injectable solution that could act on key skin quality.
*Tested on all FILORGA day creams.
SHOP NOW