PK ELASTICIZER
The Philip Kingsley Elasticizer is the center piece of the range and every Philip Kingsley clinical treatment. This one-of-a-kind pre-shampoo treatment penetrates deep inside the hair cuticle, providing intense treatment and elasticity.
Results are visible from the first use, and will continue to benefit your hair over time. The innovative ingredient blend also delivers UV protection even after washing, enhancing color treatments. Discover smooth, glossy hair with body and bounce.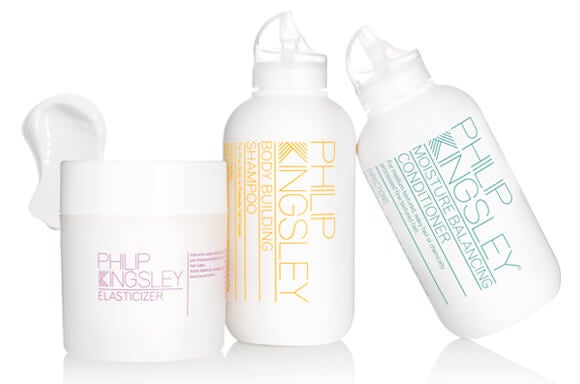 About the Brand
It is Philip Kingsley himself who coined the phrase 'Bad hair day', presenting a problem that affects millions of men and women worldwide, but with it a variety of brilliant, targeted solutions for individual hair concerns. This is the leading brand in hair and scalp care, linked to over half a decade of trichological experience.
Philip Kingsley himself is responsible for restoring Audrey Hepburn's hair and today the brand is still celebrated by A-listers from Georgia May Jagger to Cate Blanchett. This British brand will bring the best out of your hair, whether you are suffering from hair loss, sensitive scalps, dull, lifeless hair or something else.
SHOP NOW