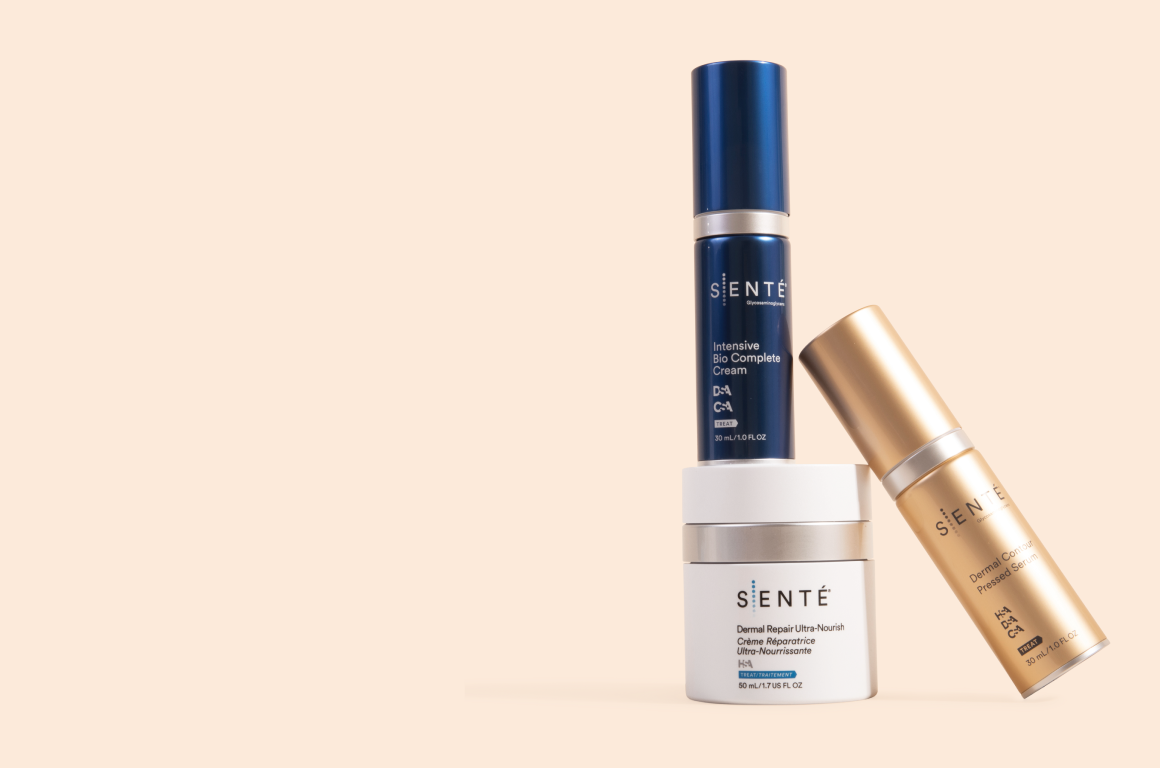 About the Brand
Senté gives you the confidence of healthy, glowing skin.
We know that internal and external stressors like extreme temperatures, exercise, alcohol, spicy foods and stress trigger an inflammatory response in the skin. Inflammation can lead to persistent redness, dryness, itchiness, and skin aging. For those with dry or sensitive skin, achieving and maintaining balanced, healthy, hydrated skin seems impossible.
The skin has the ability to repair itself from within, when hydration is supported in and on the skin. Heparan Sulfate, a naturally occurring hydrator in the skin that is vital to skin health helps maintain necessary hydration. However, natural Heparan Sulfate levels decrease inaging, dry skin and sensitive skin very easily and need to be replenished regularly.
Senté is the first skin care company to create a version of Heparan Sulfate that is stable and effective in medical-grade skincare products.
Exclusive to the Senté product line, Heparan Sulfate Analog (HAS) targets the underlying causes of inflammation and supports the skin's natural ability to repair itself. It is clinically shown to deliver deep hydration, decrease visible redness, and improve the appearance of fine lines and wrinkles.
Senté makes it possible for anyone, even with dry or very dry and sensitive skin, to achieve a healthy, hydrated, even glow and the anti-aging results they desire.
SHOP NOW